Most of you know that I rarely use 'Before and After' photos to promote my business and services, because as a health and fitness professional it does not represent a complete health and wellness result. It simply just shows a 'physical' transformation.
Optimal health and wellness incorporates many other components, which include:
1. Mental/Emotional
2. Social
3. Spiritual
4. Intellectual
5. Financial
6. Environmental
7. Physical
A photo shows nothing other than the 'Physical'.
It shows you nothing about the impact the transformation have on the persons life, the truth about what sacrifices the person made to the detriment of the rest of their lives, the methods used to obtain the results, or how the physical change impacted their overall health and wellness. It just simply shows a 'body goal' or achievement of a more accepted 'body ideal'.
Now I am not saying all transformations are BS or the person didn't achieve and maintain their results in a sensible way that changed their life, however in many cases in the online world there is a lot of 'smoke and mirrors' and misleading information and inaccurate representations.
I really wanted to share one of my amazing clients transformations, because it has a amazing story about what an optimal health, fitness, mindset, and life change is.
I have worked with this lady for 12 months...yup, that's right 1 WHOLE ENTIRE YEAR! She is in her late 30's, a mother of SIX children, a wife to a FIFO, AND is studying to become an accountant.
Her 'Before' story: "So for the past 3 months I've eaten such a calorie restricted diet that my hair and nails were brittle, my skin felt awful, my mind was foggy and I felt an insane debilitating tiredness. I was sitting at around 849 calories each day and exercising for hours each day at the gym, 1 hour weights and 30 mins cardio. I restricted carbs, dairy and sugar, and I'd lost sight of what a healthy diet should be.
The first few days I was scared of the carbs, so I reduced my intake to half of the recommended amounts. Initially I felt bloated and puffy, and my gut felt like it was reacting unkindly! I struggled to eat the amount of food on the plan (it's a lot of food!) but I pushed through and reminded myself constantly to trust the process and keep working towards the change of being healthy and re-feeding my body. This was so very hard to do coming from a mindset that was quite negative towards any carbs, dairy etc, but I'm doing this to be healthy in mind and body long term not for a quick weight loss. Around the 3rd day, I woke up and I felt great, the bloating gone and my energy was picking up. I then increased the carbs to the recommended amounts and I feel great. My gym time has decreased, but my goodness, I walk out of there with nothing left in the tank. Loving the training style so much!! I've spent time with hubby going for walks and doing stairs, it's so great to reconnect with nature and my husband again :-) ". This was her first week update.
Her 'After' story: No more 'tracking' EVERY single thing in Fitness Pal.
No more horrible guilt when she enjoys a treat.
Max 30-40 minute fun, challenging and new training sessions.
Eats a BALANCED DIET of the food groups she CHOOSES and ENJOYS.
Built HEALTHY HABITS around her lifestyle so she is not consumed by food or constantly thinking about it.
Understands 'body fat' levels and 'body-shaping' so can sensibly set goals with an understanding of the amount of effort it takes, and the requirements to go from healthy lean to athlete lean so she can manage her own mindset and physique.
Now working towards the 'booty goal' haha BUT with the right mindset and knowing we have another 12 months ahead of us to see some 'BODY-SHAPING' changes.
You can't see her face due to privacy but her skin is glowing and the change in her face is incredible!
Now I don't push my clients for check in photos at set points because I want their focus to be on HOW THEY FEEL and getting the joy and calm back in their lives, not adding more focus around 'how their body looks' or what their 'weight' is. Those parts take TIME and when women measure all their success against weight and how their body looks, they usually get stressed and disheartened because initially you don't see a lot of change. HOWEVER, bringing their attention to how they FEEL when they eat a balanced meal, do some activity, and reconnect to their life, they get a results EVERY SINGLE DAY!!!
So although OF COURSE I was soooo freaking happy for my girl when she showed me her photos, it was sending her back the initial email she sent me and having a catch up chat where I could show her the MASSIVE changes she has made in her mindset towards food, training, and her body. THAT is where the best change and transformation really occurred, and because she had to just 'let go' of all the BS and TRUST ME, the body just became the bonus. When you get the process right and disconnect from all the 'quick fix' and 'immediate results' mentality not only will you get the result you want, but you can do it in a way that you can enjoy your food, training, and improve your life so you can MAINTAIN it for a lifetime.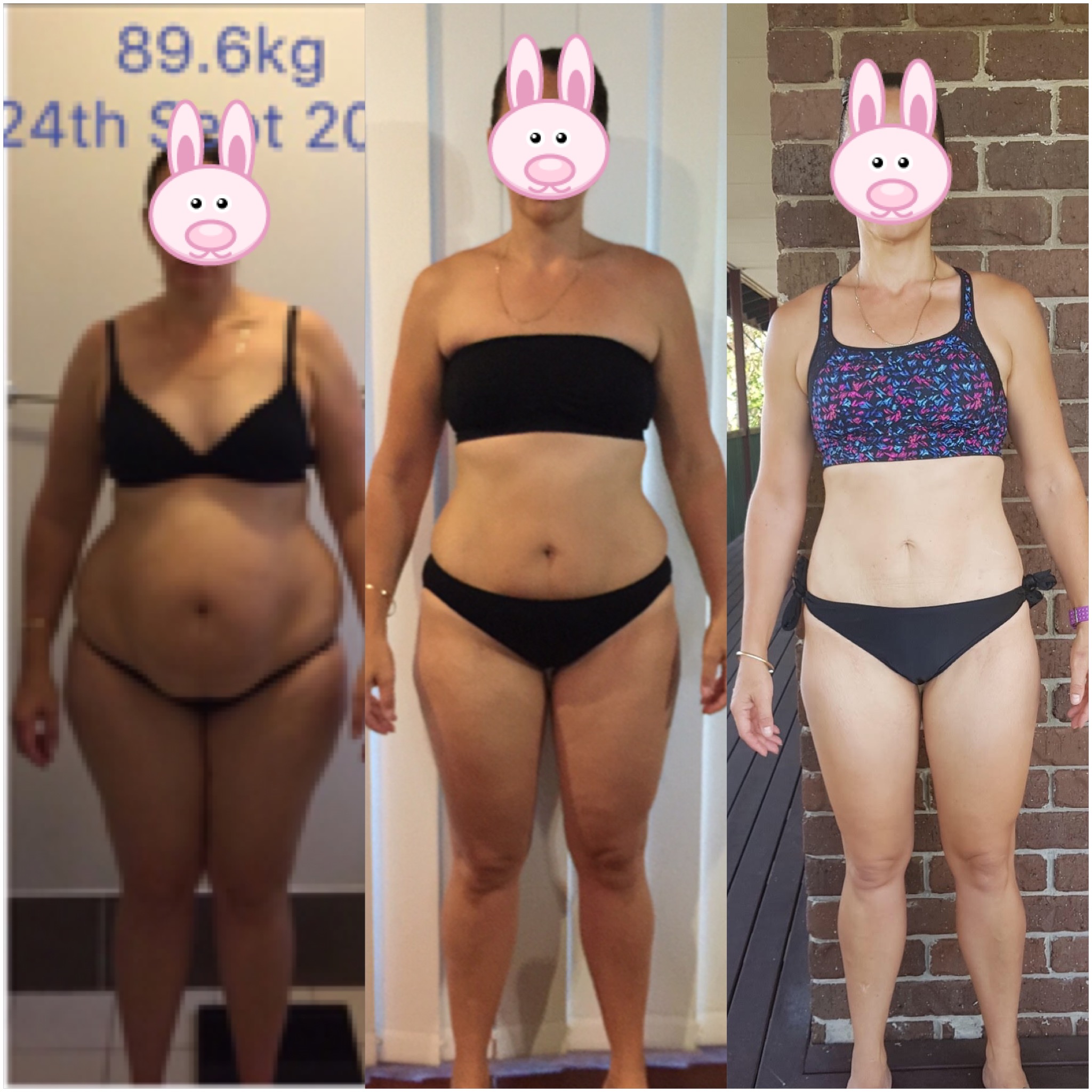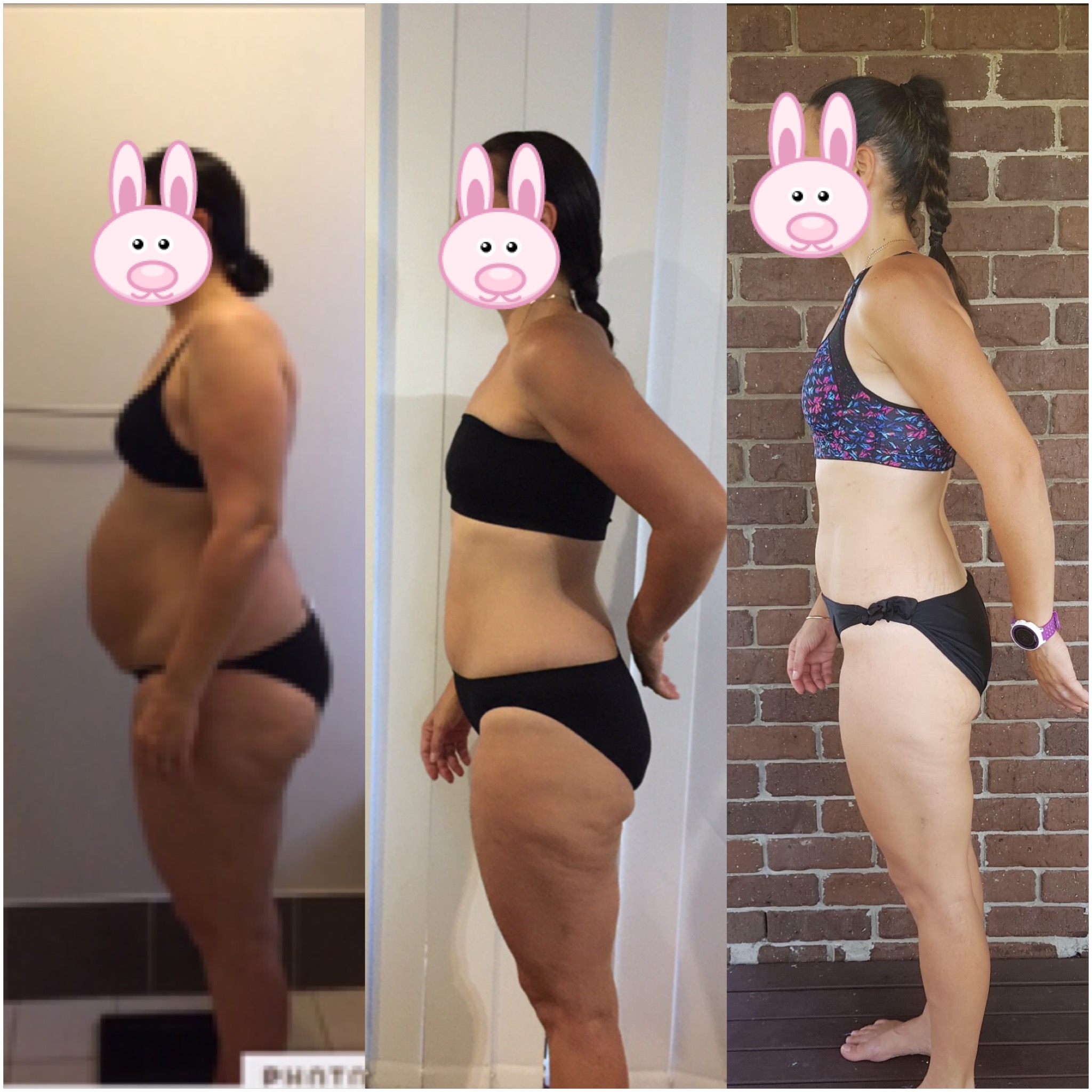 I love helping mentor my clients with life and how to bring joy back into their world, with the foundations being built on optimal health and fitness. If you a ready for a change and want to work with someone who will actually SPEAK TO YOU, then please reach out by finding me here